Workshops for Families
A list of upcoming events
Family Enterprise Canada 
Held at various locations across Canada and virtually
Indigenous Equity & Why this Matters in Canada
Thursday, Sept. 28th – Zoom 1pm EST/11Am Mountain
FEC Community Call: Discussing the importance of Indigenous equity and share our efforts towards reconciliation. ABC Recycling has been engaging in meaningful dialogue with local First Nations leaders and community members, and Karen Alko will be sharing how and why this has become the centrepiece of our sustainability initiative. Additionally, we will have Mindy Henyu, an experienced Indigenous and Corporate Relations Professional and Reconciliation Activator, who has collaborated with First Nations communities, and Gena Rotstein of Karma & Cents, who will discuss Indigenous Grant-Making.
Sustainability is Every Family's Business
Tuesday, Oct. 3rd 7:30am – 9am at the Ranchmen's Club in Calgary
Join Gena Rotstein for breakfast and discussion with Nicole Monaco, Director of Impact – Chandos Construction. Chandos Construction's aim to be net zero by 2040 and how they use their supply chain to support inclusive and diverse communities, empower Indigenous people and create equity for all! Participants will walk away with some ways to start the ESG conversations and for those already down the path, some tips and tricks that Nicole and her team have developed over time.
In Conversation With… A Series 
Held via Zoom at 10AM Mountain on various dates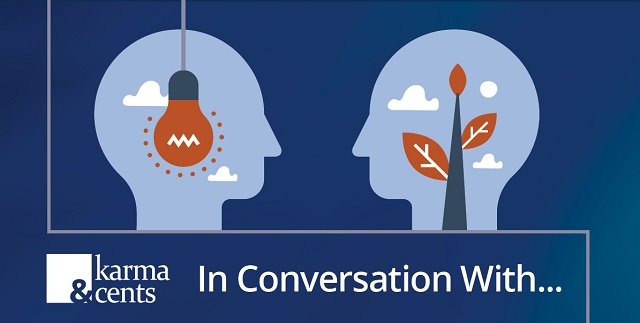 Join fellow philanthropists, impact investors and those curious to learn more about how venture philanthropy can re-shape complex problems in a community. The In Conversation With… Series is a bi-monthly gathering of thought leaders sharing their expertise and opinions on topics around philanthropy, leadership, investing, civil society and community.
This event is FREE but registration is required. Please see the RSVP boxes for the upcoming events.
See what we've been up to.  Click to see a list of past Karma & Cents
Advisor and Family workshops.   
Are you ready to take the
next step to Philanthropy 3.0?
Our Address
Suite 210
333, 11th St. SW
Calgary, Alberta, T2R 1L9
©2017, Karma & Cents inc. // Karma & Cents is a registered trademark