Each year, in advance of #GivingTuesday, we publish a Charity List. This charity list is a compilation of organizations that our consulting clients and the donors through the Place2Give Foundation, supported over the year. In many cases, these are agencies that we have reviewed and recommended, based on a donor risk tolerance and/or the funding objectives of the donor.
Carrying on from last year, we broke out the organizations that participated in a 2021 Philanthropy Roundtable. We held three this year covering the following topics: Food Security, Mental Health and Gender-Based Violence. For ease of reference, we have provided a categorization of the charities that were supported.
If you are interested in supporting any one of these agencies, please visit the GIVE page at Place2Give where you can specify the charity you'd like to support. In addition, you can choose to support a fund that has outlined how it will be allocating the funds in the coming year.
About the Philanthropy Roundtables:
Held throughout the year, these roundtables bring together a cross-section of industry experts to provide deeper understanding on a topic or issue area. By soliciting a diverse set of perspectives on complex issues facing North American communities we gain a better understanding of the ripple effects that philanthropy can have and more importantly identify where the gaps in the system may lie.
If you would like to host a Roundtable to dive into a complex social issue in your community, please email us at info@karmaandcents.com.
2021 Roundtable Charity List
Mental Health
Alberta Children's Hospital Foundation (Calgary)
Alex Community Health Centre (Calgary)
Anxiety Disorders Association of Manitoba (Winnipeg)
Bruce Oak Recovery Centre (Winnipeg)
Calgary Counselling
Calgary Health Foundation
Capitalize for Kids (National)
CASA – Edmonton
Central Alberta Child Advocacy Centre (Red Deer)
CMHA – Alberta (Edmonton)
Distress Centre (Calgary)
Edmonton Police Foundation – Community Safety & Wellness Accelerator
FRAYME (National)
Fresh Start Recovery Centre (Calgary)
Jack.org (National)
Kids Help Phone (National)
Mental Health Foundation – Kickstand Initiative (Edmonton)
SickNotWeak (Toronto)
Two Ten Recovery (Winnipeg)
United Way of Winnipeg – Integrated Youth Hub
University of Calgary – Cummings School of Medicine
Intersectional Feminism
Artemis Place (Victoria)
Centre for Sexuality – WiseGuyz Program (Calgary)
Community Links (Airdrie)
Making Changes Society (Calgary)
University of Calgary – Faculty of Social Work: SHIFT program
University of Calgary – Werklund School of Education
University of Victoria – Trans-Gender Studies
Sagesse (Calgary)
Skipping Stones (Calgary)
Victoria Women's Transition Housing Society
Girls in Sports
University of Toronto – Faculty of Kinesiology
Fast & Female (National)
Canadian Women and Sport (National)
Food Security
Leftovers Foundation and Fresh Routes (Calgary)
The Alex Food Centre (Calgary)
Community Food Centres Canada (National)
BB4CK – Brown Bagging for Street Kids Society (Calgary)
Made by Momma (Calgary)
Veterans Food Bank (Calgary)
2021 General Charity List
In addition to the Roundtables, we have reviewed and supported donors in accessing additional information on the following agencies:
Environment & Conservation
Alberta Institute for Wildlife Preservation (Canmore)
Ann & Sandy Cross Conservation Area (Rockyview County)
Ducks Unlimited (National)
Ghost Bear Institute (National non-profit)
Manitoba Wildlife Federation
Nature Conservancy of Canada (Winnipeg)
Pembina Institute (National)
Wildlife Preservation Canada (National)
Animals
AARC – Animal Rescue (Calgary)
ARTS Senior Animal Rescue (Cochrane)
Calgary Humane Society
Cochrane Humane Society
CPAWS (National)
Dogs with Wings (Edmonton)
MEOW Foundation (Calgary)
Yamnuska Dog Sanctuary (Cochrane)
International Development
Amnesty International Canada
Centre for Affordable Water & Sanitation Technology (CAWST)
Dentistry for All (Guatemala)
Doctors without Borders
Give Sight Global (United States – India)
Human Connections (Mexico)
Magen David Adom (Israel)
Villages of Hope – Africa (Malawi)
Youth & Children
Calgary Reads
Kids Up Front (Calgary)
Calgary Flames Foundation
carya – Starburst Program (Calgary)
CUPS – One World Childcare Centre (Calgary)
Ogden Youth Centres (Calgary)
Shaw Charity Classic (National)
Trellis (Calgary)
Thorn (United States)
YMCA – Calgary
Healthcare
ALS Society (National)
Alberta Children's Hospital Foundation (Calgary)
Alzheimer's Society of Alberta
Autism Asperger's Friendship Society (Calgary)
CNIB (National)
Canadian Cancer Foundation
Cerebral Palsy Association (Calgary)
Epilepsy Association of Calgary
Heart & Stroke Foundation (National)
Juvenile Diabetes Society (National)
Leukemia & Lymphoma Society (National)
Kidney Foundation of Canada
Ronald McDonald House (National)
Royal Alexandra Hospital Foundation (Edmonton)
STARS (Calgary)
Stollery Children's Hospital (Edmonton)
University of Calgary – Cummings School of Medicine
Housing
Calgary Women's Emergency Shelter
Canadian Alliance to End Homelessness
Inn from the Cold (Calgary)
Mustard Seed (Calgary)
Places for People (Haliburton)
Poverty
Salvation Army (National)
United Way of Calgary & Area
Entrepreneurship
Family Enterprise Foundation (National)
Futurepreneur Foundation (Toronto)
Momentum (Calgary)
Platform Calgary
University of Calgary – Haskayne School of Business
Refugees & Immigration
Bow Valley Christian Church Refugee Sponsorship (Calgary)
Centre for Newcomers (Calgary)
Arts & Culture
AlgomaTrad (Algoma)
Honens (Calgary)
National Music Centre
Westben Centre for Creativity & Connection (Campbellford)
Think Tanks
Fraser Institute (National)
MacDonald Laurier Institute (National)
The Walrus Foundation (National)
Education
AUArts (Calgary)
Calgary Public Library Foundation
Hebrew University (Jerusalem)
Mount Royal University – Institute for Community Prosperity (Calgary)
United Jewish Appeal – PJ Library
University of Calgary – Schulich School of Engineering
As with all of our work, this list is unique to the donors we worked with this year. These organizations meet the individual philanthropic objectives of the funders'. Of note, this list is not an endorsement of an organization's overall transparency or performance. A connection between a donor and a charity is based on the risk tolerance set out by our client.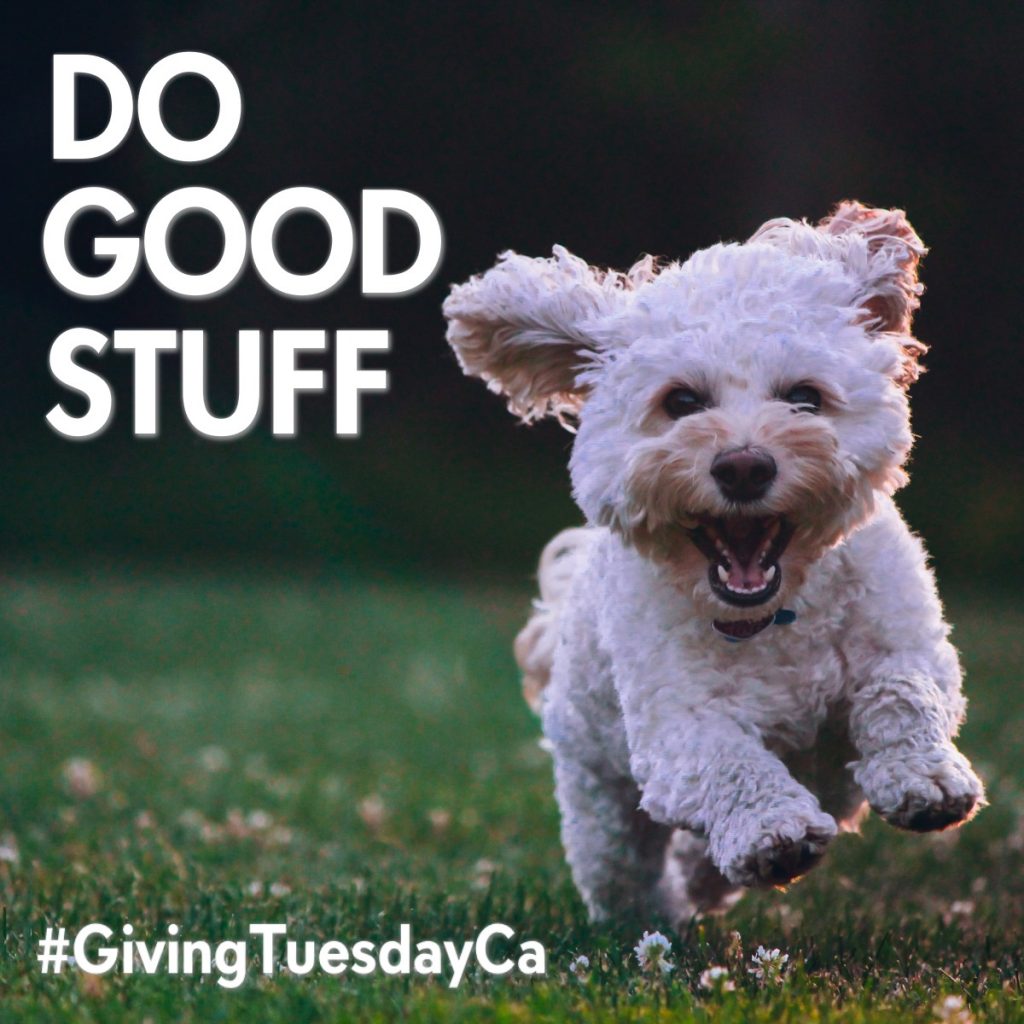 What we consider when reviewing a charity or project
We assess the following areas in relation to our clients' overall philanthropic risk tolerance: governance, leadership, competitive landscape, program delivery, community engagement and financials. As practice we only look at the financials if the organization has met the standards in the other performance areas.
Additional Resources
Check out these posts and whitepapers for information on what to consider when reviewing charities: