In celebration of International Women's Day we want to share the stories of some female philanthropists that have shaped our communities and fostered social change around the world. We have highlighted three of these women in an upcoming 60'ish Seconds of Philanthropy video that can be found on our website – https://karmaandcents.com/60-ish-second-videos/

Women Across the Ages – 1800's to Present
Annie Davidson – In the early 1900's Calgary had a population of about 12,000. Most of these individuals lived on farms and ranches surrounding Calgary. At a time when women couldn't own property, didn't have the right to vote, and were legally dependent on their fathers, brothers and husbands, Annie led the charge to bring the first public library to Calgary with the help of a $50,000 contribution from Andrew Carnegie. What makes her story so inspiring is that, "Calgary's all-male council, said they would lend their support only if Davidson submitted a petition with signatures from 10 per cent of Calgary men." By the end of 1908 she had secured the signatures and the approval from the city to build, what is now, Memorial Park Library.

Melinda Gates – More than just a name on the Gates Foundation letterhead. Launched in 2000, Melinda's role with the foundation was behind-the-scenes. In 2017 she stepped out in front taking a more visible role, "when she realized that in order to represent the voices of women worldwide, she had to use her own voice."
One of the most pressing socio-economic issues she champions globally is access to women's reproductive health services specifically in the area of affordable contraception. Giving women the power to control their own reproductive rights is an integral component to overall women's rights and community economic development.
A Business Perspective on Philanthropy
Angela Burdett-Coutts (1814-1906) – One of the first public female philanthropists in the UK, Ms. Burdett-Coutts inherited her wealth at 23 years old. Making her such a young heiress afforded her a lifetime of opportunities in the philanthropic field. The problems she was addressing then are the same ones that we struggle with today. From supporting marginlized populations, to assisting children who are wards of the state to supporting the Muslim Refugees fleeing the Russo-Turkish war. Through her generosity she was able to shape policy and create organizations for the retraining of starving Irish farmers during the potato famine to become deep-sea fishermen.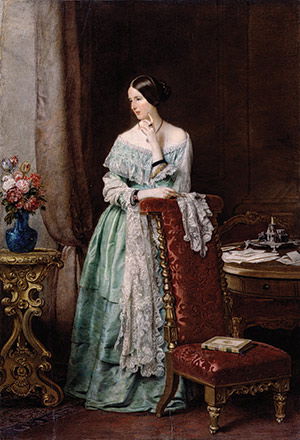 Carolyn Rafaelian – Social entrepreneur and global philanthropist. Carolyn built her company, Alex and Ani, with the premise to not only create amazing jewelry, but also to give back to the community. At the core of her business are 55 global nonprofit organizations contracted to design, and sell, unique and elegant jewelry; the proceeds of which give back to the communities in which they operate. Proceeds from each piece in the Charity By Design collection go towards supporting numerous global nonprofit partners and their positive aid. In addition to her financial and corporate support, Ms. Rafaelian uses her voice to raise awareness for important causes. 

All four of these examples, from different times and different approaches, highlight how women, using the resources at their fingertips have shaped or, are re-shaping, the way that our global society and our individual communities operate.